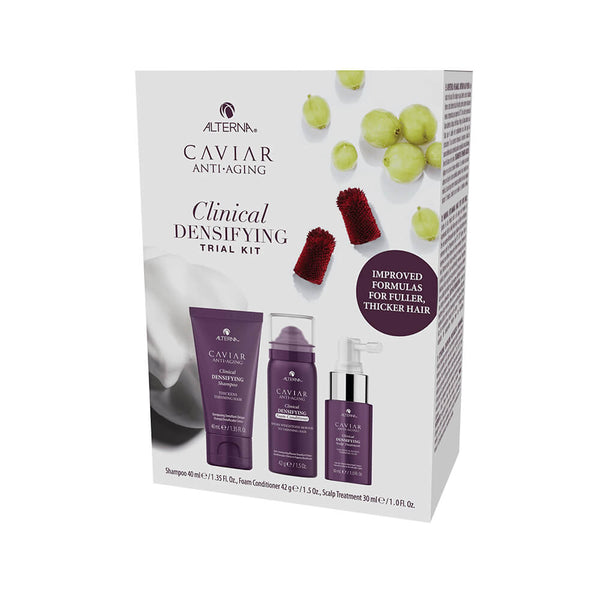 Alterna Caviar Clinical Trial Kit
Explore the Caviar Clinical range with this Travel Kit, all the new products included contain AMLA PURIFYING SCALP AND HAIR DENSIFYING COMPLEX This moisturizing proprietary blend of Amla Indian Gooseberry and Red Clover Extract is specifically designed to gently moisturize and purify the scalp and to encourage naturally fuller, thicker hair that appears and feels denser. The kit includes:
Alterna Clinical Densifying Shampoo
A gentle cleansing treatment formulated with a soothing texture to cleanse the scalp, eliminate impurities and build-up, and give the appearance of fuller, thicker hair.
40ml
Alterna Clinical Densifying Foam Conditioner
A gentle self-foaming conditioner that infuses weightless, nourishing moisture to delicate, thinning hair for healthy body and movement.
42g
Alterna Clinical Densifying Scalp Treatment:
A lightweight, densifying mousse that thickens and strengthens hair while helping to prevent breakage.
30ml