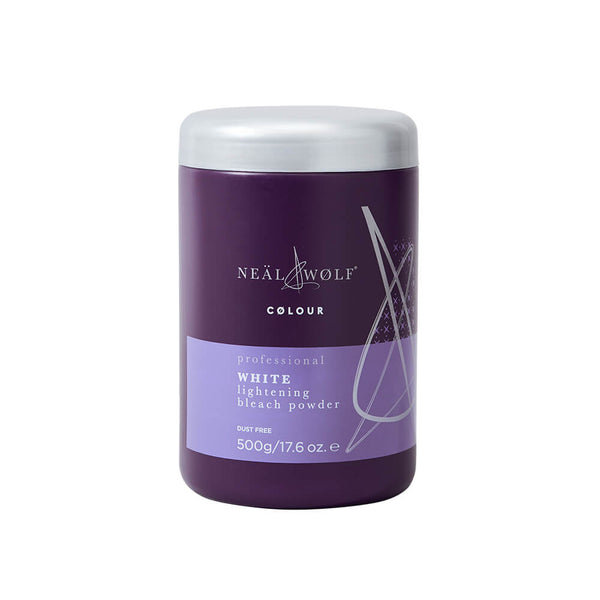 Neal & Wolf White Lightening Bleach Powder 500g
White Lightening Bleach Powder is perfect for creating a uniformed look across all lengths of hair. Our specialist formula is easy to use, significantly lightens hair up to seven tones and perfectly prepares hair for precision lifting.
How To Use:
Combine White Lightening Bleach Powder with Cream Peroxide and mix well - refer to the table for mixing ratios of each ingredient.
Our White Lightening Bleach Powder creates a soft, uniform and creamy consistency, making it ideal for bleaching, highlighting and colour removal.
Ingredients:
Ammonium Persulfate, Potassium Persulfate, Sodium Silicate, Silica, Sodium Persulfate, Sodium Metasilicate, Sodium Stearate, Hydrated Silica, Magnesium Carbonate, Cyamopsis tetragonoloba (Guar) gum, Xanthan Gum, Sodium Lauryl Sulfate, Tetrasodium EDTA
Top Tips:
White Lightening Bleach Powder lifts any hair type up to seven tones from its natural tone.
To increase protection and moisture when lifting add Neal and Wolf Velvet Oil, we recommend 1 pump of Velvet Oil to every 10g of powder.
See The Results For Yourself