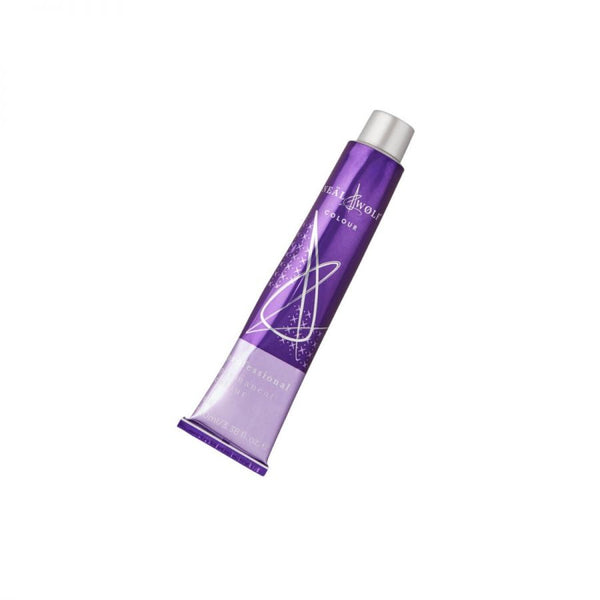 Neal & Wolf COLOUR Professional Permanent Colouration Cream 100ml
Professional Cølour by Neäl & Wølf consists of 129 highly pigmented performance colours plus 40 cocktails. Each one has been designed by listening to the needs of your salons and stylists and offers savings of up to 50% versus most branded alternatives. Neäl & Wølf Cølour tubes are 100ml tubes with a mixing ratio of 1:1,5 giving you 250ml of product in the bowl. This gives your stylists the creative freedom to formulate any shade with confidence and provides your clients with the professional-standard, long-lasting colours they desire.
Key Benefits
Permanent Colour combines pure pigment with the finest ingredients, such as organic essential botanical extracts, to significantly enhance each hair from the inside out.

Available in 129 shades, creating no fewer than 169 gorgeous colours, Permanent Colour allows stylists to stay one step ahead with the ultimate colour palette.

Our bespoke formulation is enriched with vitamin C, which has antioxidant properties to help retain hydration and reduce damage caused by UV rays, resulting in longer-lasting colour.
Additional Information
How to use
Create your desired colour by blending permanent or demi-permanent Colours. Next, add the recommended amount of Cream Peroxide and mix well. While hair is dry, divide into four sections and evenly apply the colour mixture (the Neäl & Wølf 100ml Permanent Colour tubes mixing ratio 1:1,5 or Ultralift & Toner mixing ratio 1:2 provide excellent value for money).

For retouching, apply the mixture to roots and allow to develop, then emulsify into the length and ends if required.

To refresh the ends, apply as a demi-permanent from mid-lengths to ends. Depending on the desired result, permanent colour develops for 30-45 minutes, ultralifts for up to 60 minutes and demi-permanents/toners for 5-25 minutes. Rinse hair with warm water and massage scalp in a circular motion until the water runs clear.

Follow up with the amazing Neäl & Wølf hair care range. The perfect take-home products to compliment the entire colour range and give hair the care it needs, even after your client leaves the salon.
Full Ingredients
AQUA, CETYL ALCOHOL, PROPYLENE GLYCOL, ETHANOLAMINE, CETEARYL ALCOHOL, CETEARETH-25, COCAMIDE MEA, CETETH-2, ASCORBIC ACID, DIMETHICONE, EDTA, SODIUM HYDROSULFITE, SODIUM METABISULFITE, N,N-BIS(2-HYDROXYETHYL)-P-PHENYLENEDIAMINE SULFATE, PARFUM, *INDIVIDUAL COLOURS VARY*