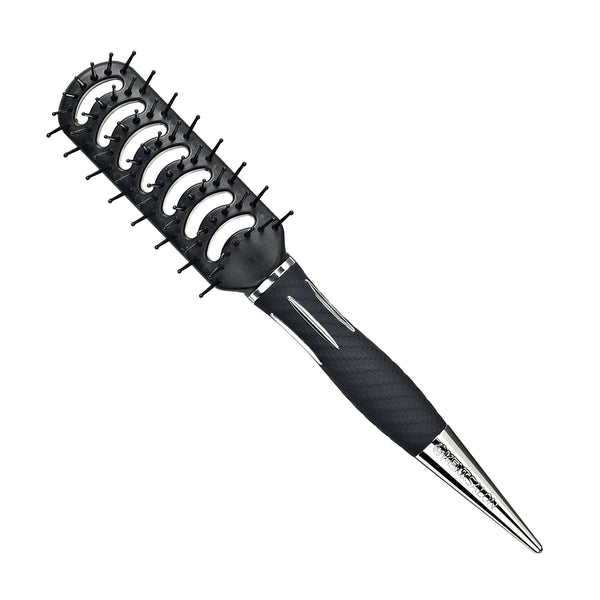 Kent Salon The Kent Vent (KS03)
Kent Salon The Kent Vent Brush
The head of this fantastic little brush is moulded as a single unit meaning there are no sharp lines to pinch or cut the hair.
This new and improved brush now features 32 tufts of natural boar bristle alongside the moulded pins to enhance the finish and lustre of the hair.
The seven-slot vented design allows air to reach right down to root level which in turn transforms the blow-drying process by safely improving drying times and in turn helps with hold and control as you detangle or style the hair.
All Kent products are covered under warranty from manufacturing defects for 12 months from the date of purchase. This warranty does not apply to any defects arising from fair wear and tear, damage by you or use otherwise than as recommended by the manufacturer.
In order to clean your brushes, it is recommended to wash in warm soapy water and allow to dry naturally. Please do not submerge brushes in water for long periods of time as this will lead to damage.
It is strongly advised against using any harsh chemicals such as Barbicide on Kent Salon brushes.
Key Benefits


Features 32 tufts of natural boar bristle alongside the moulded pins to enhance the finish and lustre of the hair

Seven-slot vented design allows air to reach right down to root level

Helps with hold and control as you detangle or style the hair


Additional Information
How to use
Full Ingredients