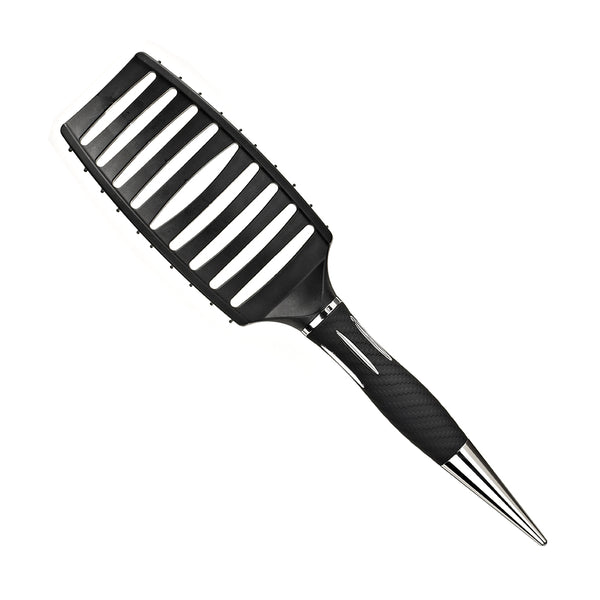 Kent Salon The Curved Vent (KS02)
Kent Salon The Curved Vent Brush
This is the only brush of its type in the world. Similar in construction to the Kent Salon Vent brush; however, here, a moulded head features 50 moulded flexible tufts in a curved and vented chassis.
The arc of the brush follows the natural shape of the head for an almost sensual brushing experience. The pièce de résistance however comes from the addition of 10 rows of natural boar bristle to smooth, clean and add shine to the hair.
Ideal for blow-drying, volumising or gentle grooming. Reduces blow drying times effectively without pulling the hair.
All Kent products are covered under warranty from manufacturing defects for 12 months from the date of purchase. This warranty does not apply to any defects arising from fair wear and tear, damage by you or use otherwise than as recommended by the manufacturer.
In order to clean your brushes, it is recommended to wash in warm soapy water and allow to dry naturally. Please do not submerge brushes in water for long periods of time as this will lead to damage.
It is strongly advised against using any harsh chemicals such as Barbicide on Kent Salon brushes.
Key Benefits


A moulded head features 50 moulded flexible tuffs in a curved and vented chassis

The arc of the brush follows the natural shape of the head for an almost sensual brushing

Ideal for blow-drying, volumising or gentle grooming

Reduced blow-drying times effectively without pulling the hair


Additional Information
How to use
Full Ingredients