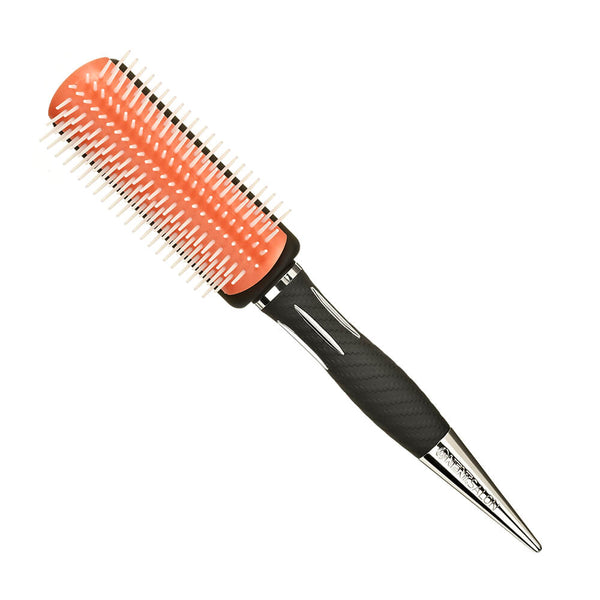 Kent Salon The 7-row Staggered Styling Brush (KS09)
Kent Salon The 7-row Staggered Styling Brush
Delightfully soft, round ended quill have been used to ensure that no damage to the hair shaft or the scalp will ever occur. The quills are set in a removable anti-static silicone head which is easier to clean than rubber and a lot more durable. Shape and sculpt hair with precision and passion!
All Kent products are covered under warranty from manufacturing defects for 12 months from the date of purchase. This warranty does not apply to any defects arising from fair wear and tear, damage by you or use otherwise than as recommended by the manufacturer.
In order to clean your brushes, it is recommended to wash in warm soapy water and allow to dry naturally. Please do not submerge brushes in water for long periods of time as this will lead to damage.
It is strongly advised against using any harsh chemicals such as Barbicide on Kent Salon brushes.
Key Benefits


The 7-row Styling Brush has delightfully soft, rounded quills to ensure that no damage to the hair shaft or the scalp will ever occur

The quills are set in a removable anti-static silicone head which is easier to clean than rubber and a lot more durable

Shape and sculpt hair with precision and passion


Additional Information
How to use
Full Ingredients