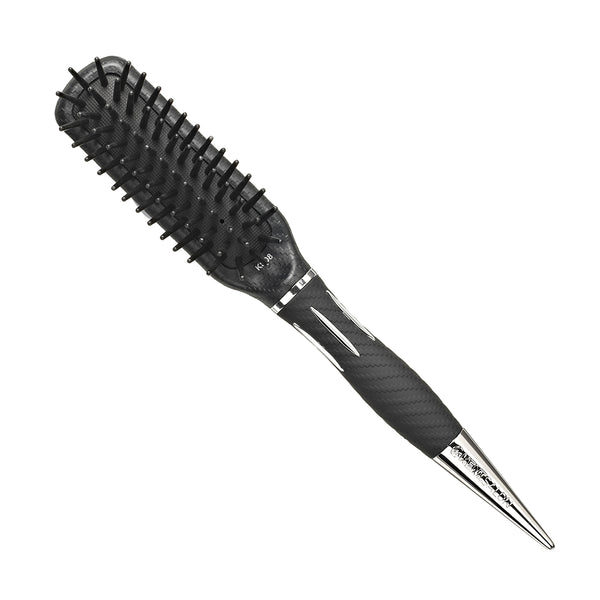 Kent Salon Paddle Small Wide (KS08)
Kent Paddle Small Wide Brush
Classic over-sized oval cushion brush. If a professional hair stylist could only have one brush in their kit bag it would have to be the classic oval rubber cushion nylon and boar bristle dressing out brush.
Only the best hand-graded natural boar bristle and heat proof nylon finds its way into our brush.
The large over-sized oval head is counter balanced with a shorter handle to aid control and movement when working the hair into something special, be it root up-lift, blow-drying hair straight, dressing out or pushing the boundaries of avant-garde experimentation. This brush is a crucial and inspiring tool for your collection.
All Kent products are covered under warranty from manufacturing defects for 12 months from the date of purchase. This warranty does not apply to any defects arising from fair wear and tear, damage by you or use otherwise than as recommended by the manufacturer.
In order to clean your brushes, it is recommended to wash in warm soapy water and allow to dry naturally. Please do not submerge brushes in water for long periods of time as this will lead to damage.
It is strongly advised against using any harsh chemicals such as Barbicide on Kent Salon brushes.