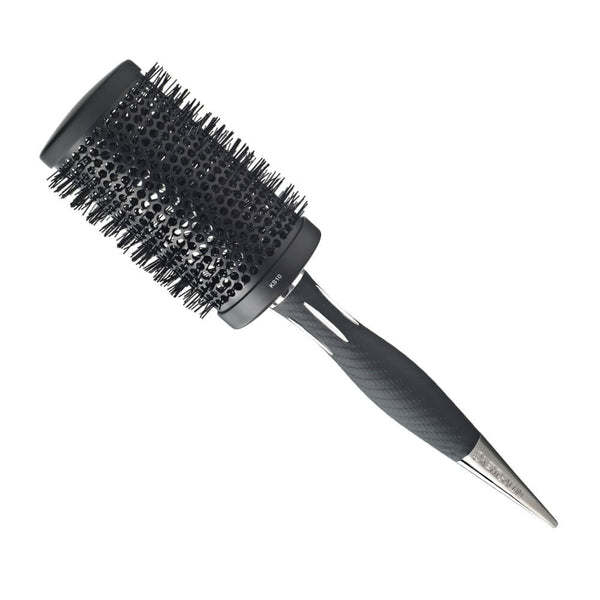 Kent Salon Ceramic 55mm (KS10)
Kent Salon Ceramic
The metal heads of our ceramic brushes are coated with a durable, specially developed ceramic coating, which has the capability to heat up quickly enabling these brushes to distribute heat more evenly and hold heat for longer, resulting in faster blow drying and quicker, more accurate styling.
We have selected 4 sizes with diameters to match the choices of stylists to enable work on all hair lengths. Curling or straightening, the nylon tufts will grip hair for as long as required and then release without snagging.
All Kent products are covered under warranty from manufacturing defects for 12 months from the date of purchase. This warranty does not apply to any defects arising from fair wear and tear, damage by you or use otherwise than as recommended by the manufacturer.
In order to clean your brushes, it is recommended to wash in warm soapy water and allow to dry naturally. Please do not submerge brushes in water for long periods of time as this will lead to damage.
It is strongly advised against using any harsh chemicals such as Barbicide on Kent Salon brushes.
Key Benefits


The metal heads of our ceramic brushes are coated with a durable, specially developed ceramic coating, which has the capability to heat up quickly enabling these brushes to distribute heat more evenly and hold heat for longer

Made for faster blow drying and quicker more accurate styling

Head: 55mm | Bristle: 75mm


Additional Information
How to use
Full Ingredients