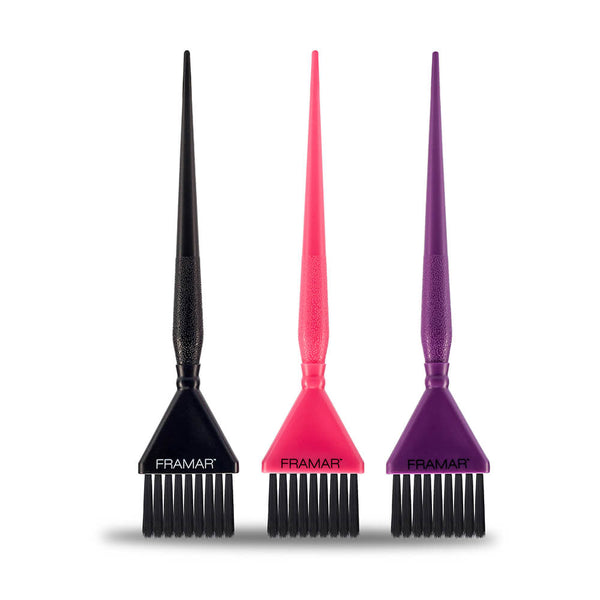 Framar Triple Threat Set (3 Pack)
The Triple Threat Set is a set of 3 Colour Brushes in Black, Pink and Purple which will bring out your true talent. These brushes can tackle the detail work with ease and are perfect for root tapping.
Key Benefits
Key Benefits:



These brushes can tackle that detail work with ease. Perfect for root tapping, precise blends, and babylights.

Framar's famous AccuSoft bristles are tapered to pick up and distribute color to hair evenly, quickly and precisely.


Additional Information
How to use
Full Ingredients