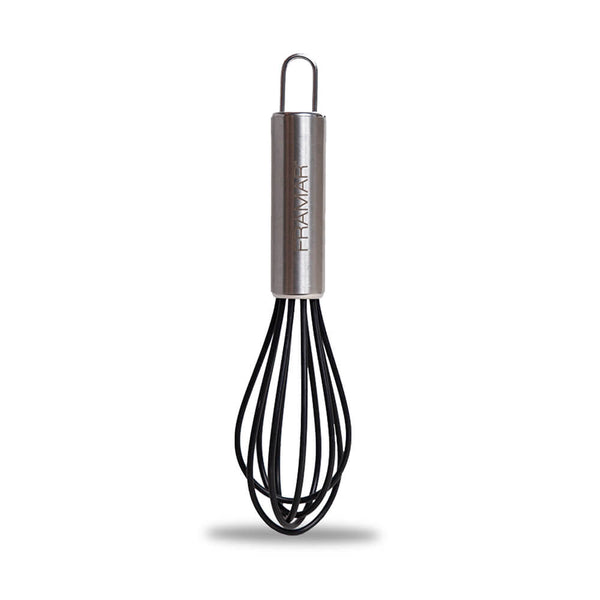 The Mighty Mixer Colour Whisk has a small and compact design incorporating stainless steel handle with rubberised loops designed to mix colour and bleach with ease, the rubberised loops won't alter hair colour like with metal loops.
Top Tip: When using the Mighty Mixer for the best results fold your mixture rather than beating it.
Key Benefits
Key Benefits:

Mixes your color and bleach quick and easily.
Rubberized loops won't alter hair color like metal loops.
Elegant stainless steel handle with hook to hang or attach. Built to last.
Small and compact, not taking up too much space on your cart.

Additional Information
How to use
Full Ingredients