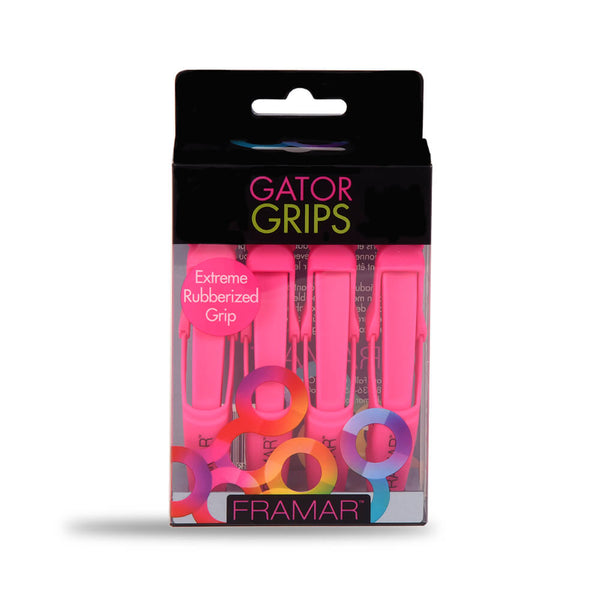 Framar Gator Grip Clips - Pink
The Gator Grip Clips are a 4 pack of pink rubberised clips which are ideal for holding large sections of hair with ease with this wide mouth rubberised clip that has no slip.
Key Benefits
Key Benefits:



Clip hair out of the way during coloring, styling, and foiling.

Durable clips bend in two places with industrial rustproof springs to ensure hair has 360 support.

Rubberized texture makes it so you only have to place the clip once and it stays until you are ready to remove it.


Additional Information
How to use
Full Ingredients