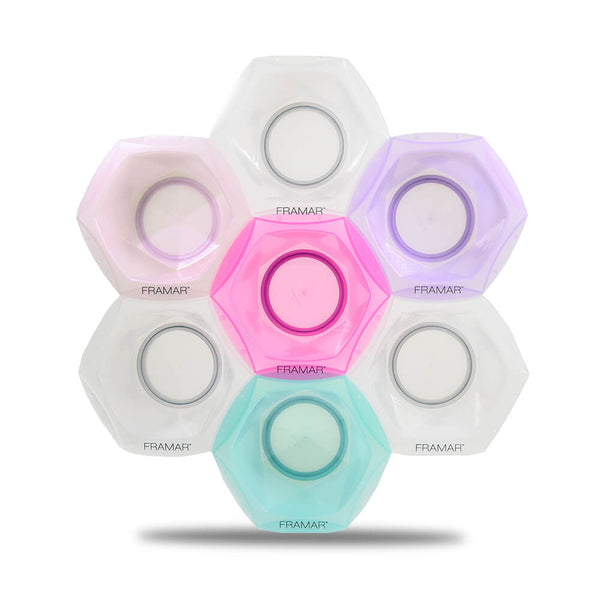 Framar Connect & Colour Bowls
The Connect & Colour Bowls are a set of 7 Colour bowls in a pastel and clear finish that snap together in a honeycomb shape making it a breeze to carry and use several colours at once.
Key Benefits
Key Benefits:



Great for when you need multiple hair colors in one application. Attach a bowl with your highlights, lowlights, and other colors together for easy transport.

Rubberized base keep bowls stable and level during the entire service.

Stain and chock resistant material is easy to clean and bowls stack into each other for easy storage.


Additional Information
How to use
Full Ingredients