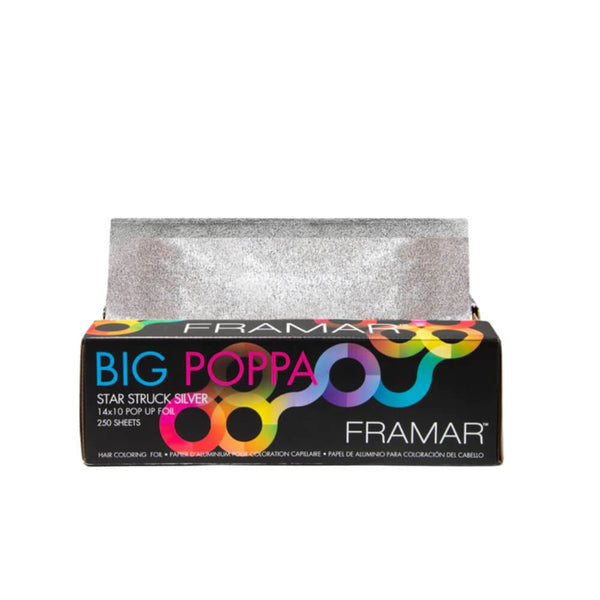 Framar Big Poppa Extra Wide Pop Up Foil (250 Sheets)
The Framar Big Poppa Extra Wide Pop up foil is silver foil which is twice as wide as the regular pop up foil which is perfect for extra coverage. The Foil is 10x14", pre-cut and includes 250 sheets.
Key Benefits
Key Benefits:



Pre-cut foils that are ready when you are. No prep needed!

Embossed texture prevents foils from slipping so that you can breeze through any service.

Foils are extra-wide so that you can paint large sections of hair at one time.


Additional Information
How to use
Full Ingredients