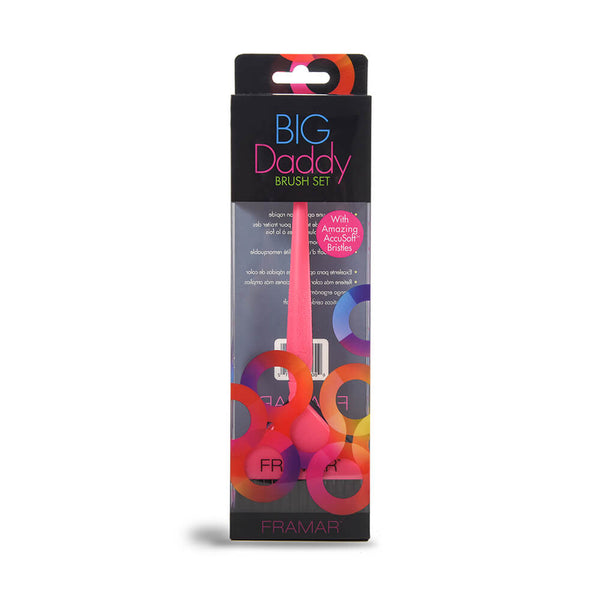 Framar Big Daddy Brush Set (Pack of 3)
The Big Daddy Brush Set is a set of 3 extra wide colour brushes which are amazing for all colour creations and for getting big jobs done fast. The brushes included come in Pink, Black and Purple colourways.
Key Benefits
Key Benefits:



Framar's famous AccuSoft bristles are tapered to pick up and distribute color to hair evenly, quickly and precisely

Wide brush head is designed for all over dye jobs and root tapping while still being comfortable in your hand.


Additional Information
How to use
Full Ingredients