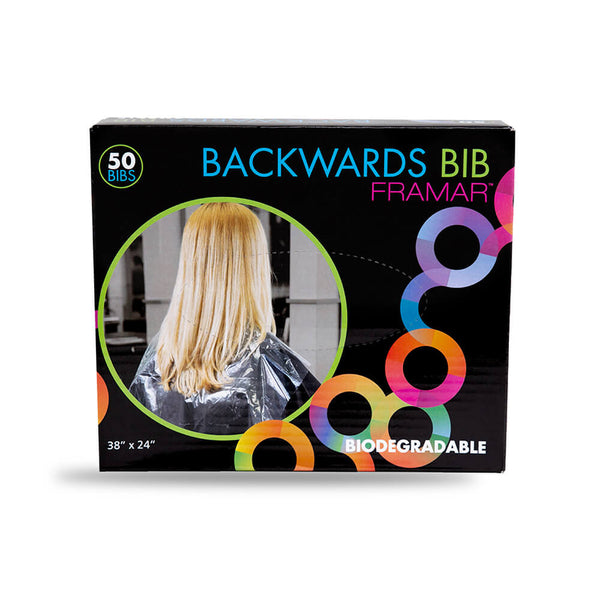 The Backward Bib are ideal for prolonging the life of your capes and salon chairs by avoiding bleach damage, the bibs are biodegradable and one they come in one size that fits all. 50 bibs per pack.
Key Benefits
Key Benefits:



Disposable clear sheets that hang over your client's cape, protecting your clients, chairs & capes.

Keeps your station clean & professional at all times.

Save the mess, tear off and toss it in the garbage; no cleanup!

Bibs are biodegradable and 38 Inches in length.

50 backwards bibs per box.


Additional Information
How to use
Full Ingredients