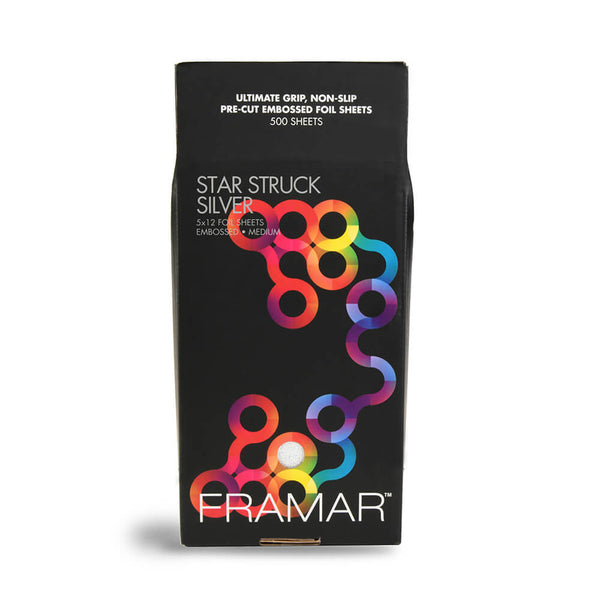 Framar 5x12 Star Struck Silver Embossed Medium Foil (500 Sheets)
The 5x12 Star Struck Silver Medium Embossed Foil is a classic silver embossed foil pre-cut to the perfect length right out of the box.
Key Benefits
Key Benefits:



Pre cut foils that are ready when you are. No prep needed!

Flip the lid and the box turns into its own self-dispenser making it easy to grab and go.

Embossed texture prevents foils from slipping so that you can breeze through any service.

Medium weight foil.


Additional Information
How to use
Full Ingredients