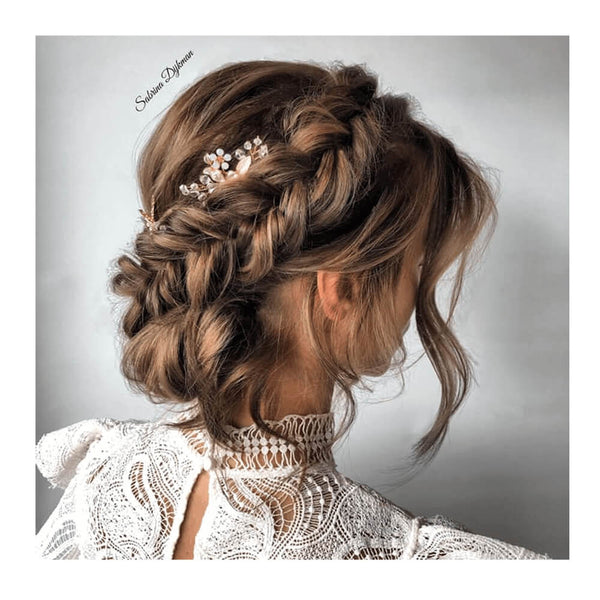 Sabrina Dijkman Spring/Summer Collection
This program will run between 10am - 5pm and will take place on Zoom (A link to this will follow in a confirmation e-mail)
Available Dates:
Monday 10th May 2021 - 10am - 5pm (Zoom Session)
Sabrina travels to some of the world's most beautiful destinations, creating looks and sharing her expertise with others. With her inspiring passion for hair and her expertise in braiding and up-dos, Sabrina is one of our most sought-after guest artists. Join us to learn all about her Spring/Summer collection.
This program will run between 10am - 5pm and will take place on Zoom (A link to this will follow in a confirmation e-mail)
Available Date: Monday 10th May 2021 - 10am - 5pm (Zoom Session)
Why you should book an academy course?
The course was super educational. All my questions were answered and addressed and came away buzzing with confidence and can't wait to put all into practice. The educators were fantastic. I always say if you come away having learnt one thing then sits worth it, but we all came away learning lots!
Forty7 The Salon
Enjoyed this course immensely. Learnt lots of new things and had a refresh of theory. The educators kept it interesting and varied. Was such fun!
Jayne
We felt like VIP's. It was great to be treated as a valued customer
Debbie & Becky
Ultra professional, incredible knowledge and the team loved the session
Audrey